Benefits of Blackberry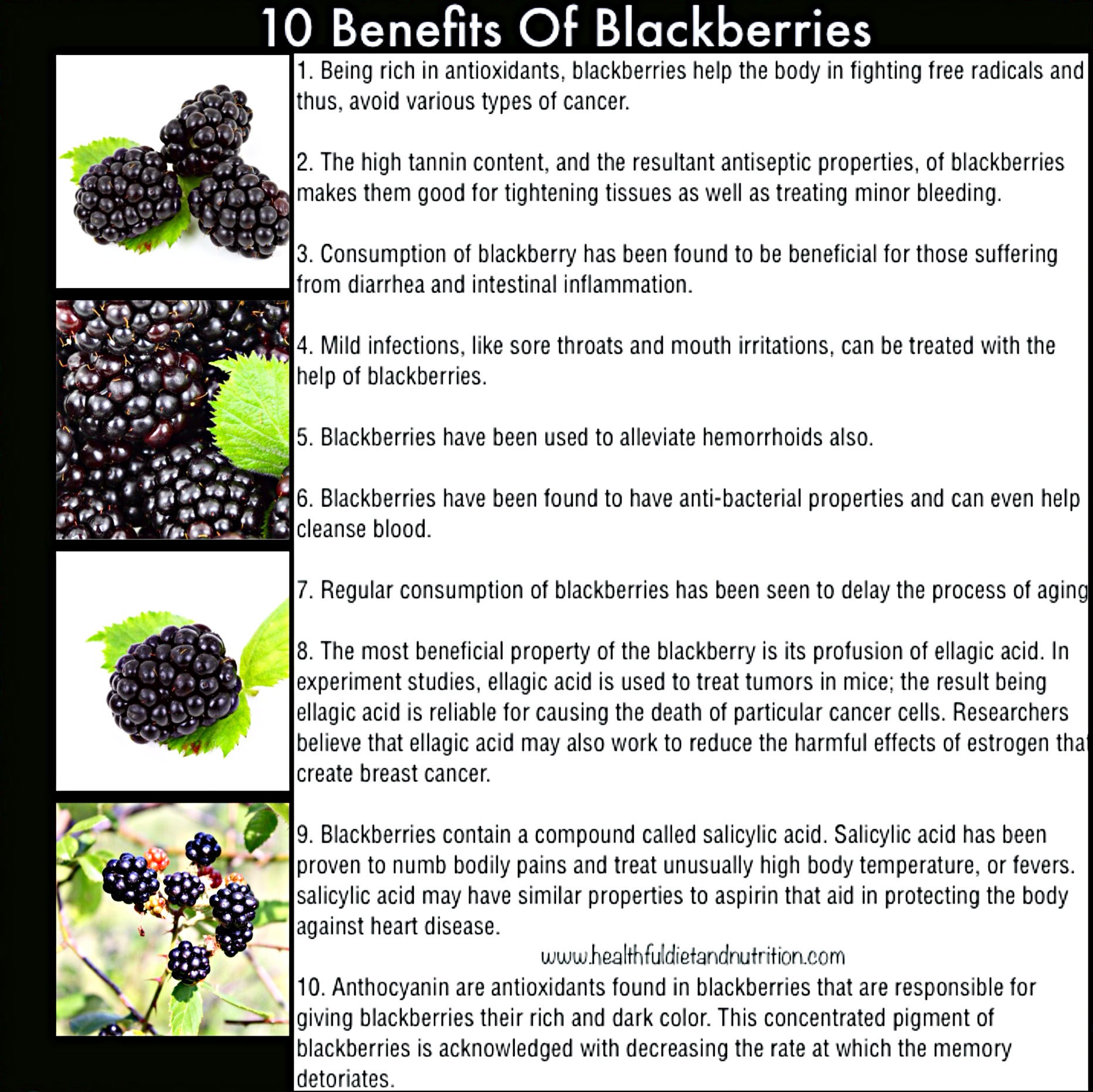 Red Blood Cells : - Blackberries contain minerals like potassium, manganese, copper, and magnesium. Together, these help a great deal in producing white and red blood cells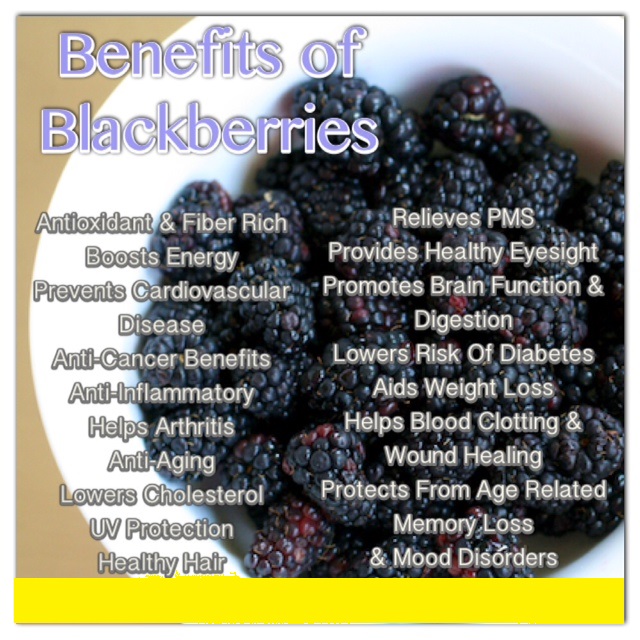 Diabetes : - The high potassium content of blackberries helps reduce insulin. The daily consumption of blackberries with one teaspoon of honey helps control diabetes. For best results, it is best advised to have this for at least a week. Not only the fruit, blackberry leaves also can be consumed for their anti-diabetic properties .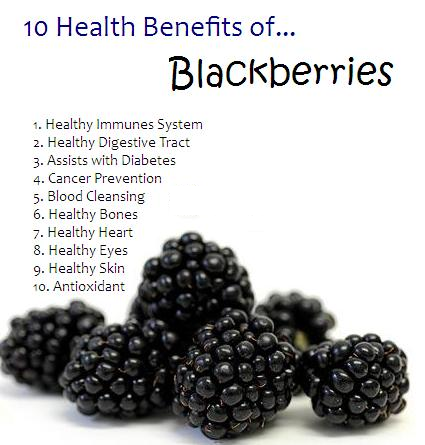 Menstrual Bleeding : - Consuming blackberry leaves helps get relief from excessive bleeding during menses. The fruit is also used to regulate menses and considered a uterine tonic .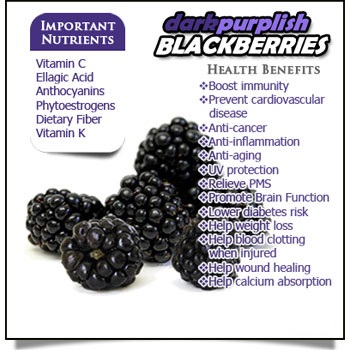 Gum Care : - The leaves and bark of the blackberry plant are consumed traditionally. They are used to treat mild gum inflammation and bleeding gums too.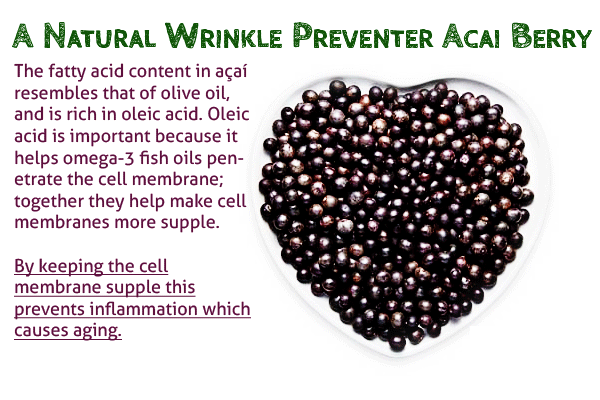 Healthy Hair : - Vitamin C, found in blackberries, is largely responsible for collagen production and contributes to strong hair. The antioxidants help combat the harmful and damaging effects of the environment on the hair. The topical application of the fruit extract is known to add instant volume, shine and bounce to the hair .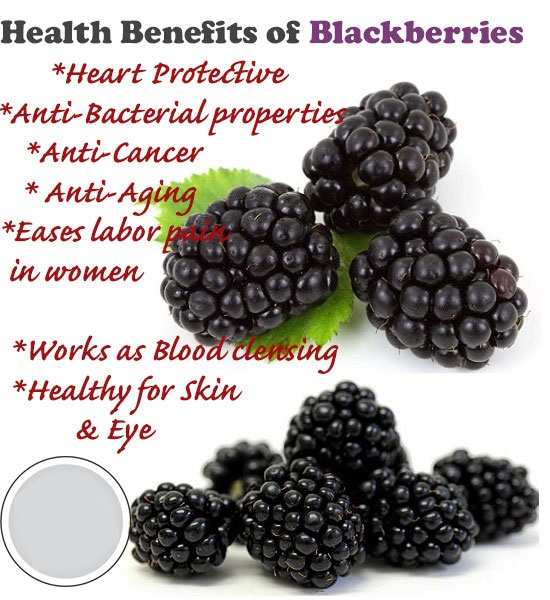 Benefits Of Blackberry Fruit For Hair :- The high content of antioxidants in blackberries makes them ideal for hair care too.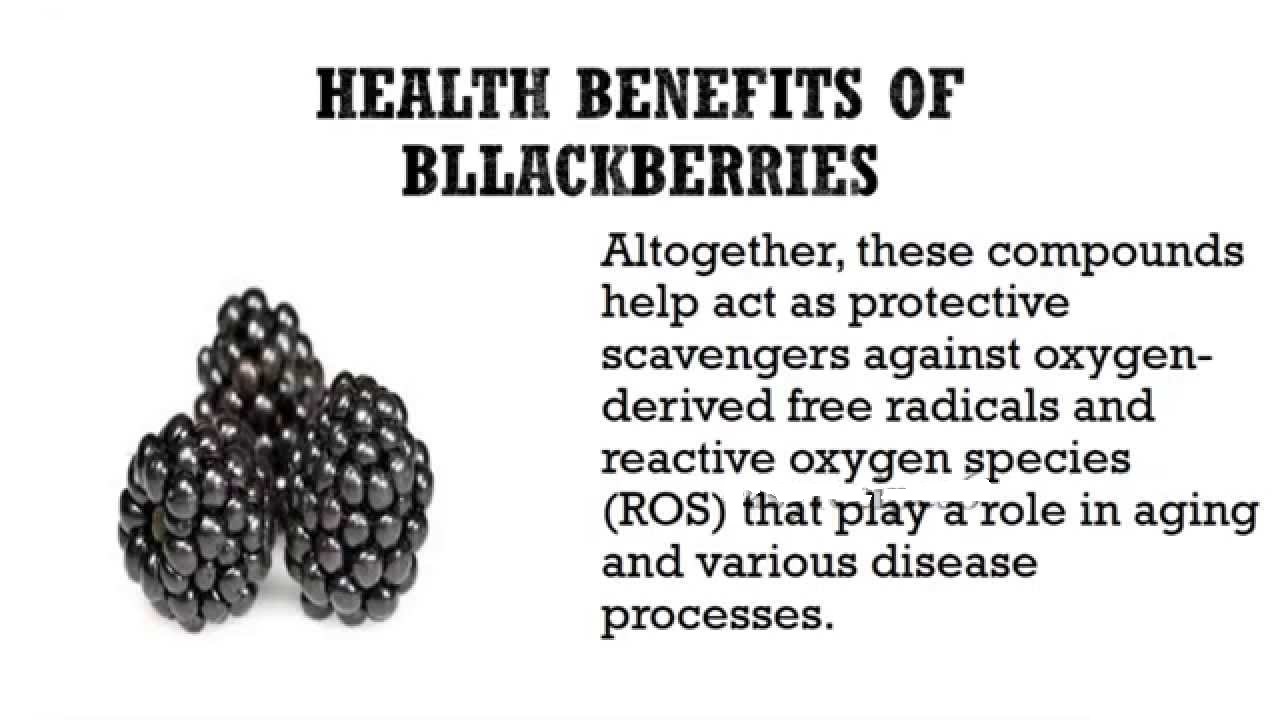 Treatment Of Wounds : - Blackberry leaves contain tannins with brilliant astringent qualities . These prevent the formation of blood clots. Traditionally, the fruit leaves are used to heal wounds, open sores and scratches. Blackberries also assist in soothing skin ailments like psoriasis. The antioxidants aid in clearing acne. The brew made from blackberry leaves is applied topically to cure eczema.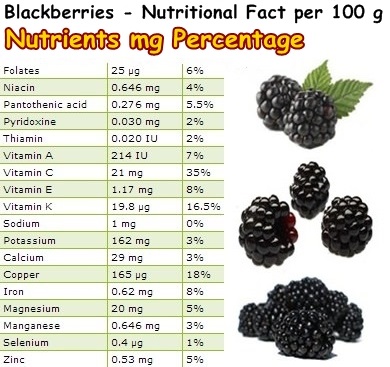 Hydrates Skin : - Blackberries are comprised of more than 85% water with an abundant dose of fiber. Both of these are essential for a healthy-looking skin. The consumption of blackberries detoxifies the body and maintains the elasticity of the skin.