Benefits of Avocado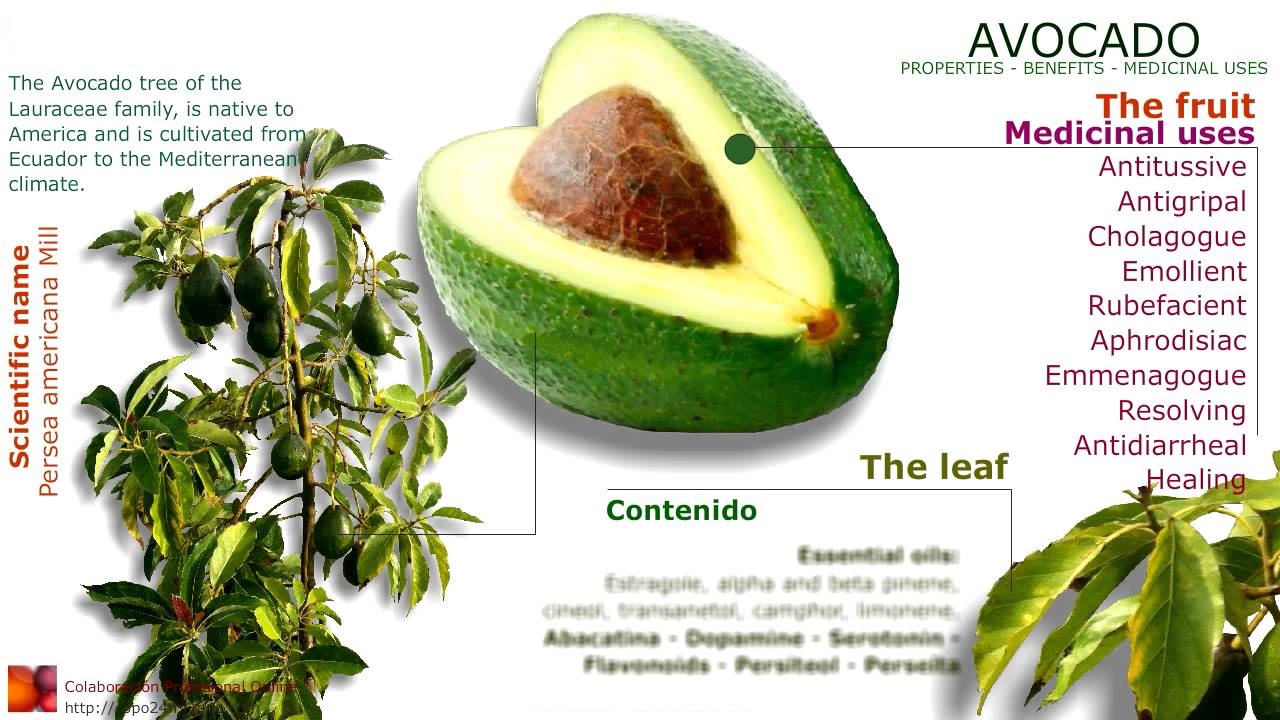 Adequate fiber promotes regular bowel movements, which are crucial for the daily excretion of toxins through the bile and stool. Recent studies have shown that dietary fiber may also play a role in regulating the immune system and inflammation.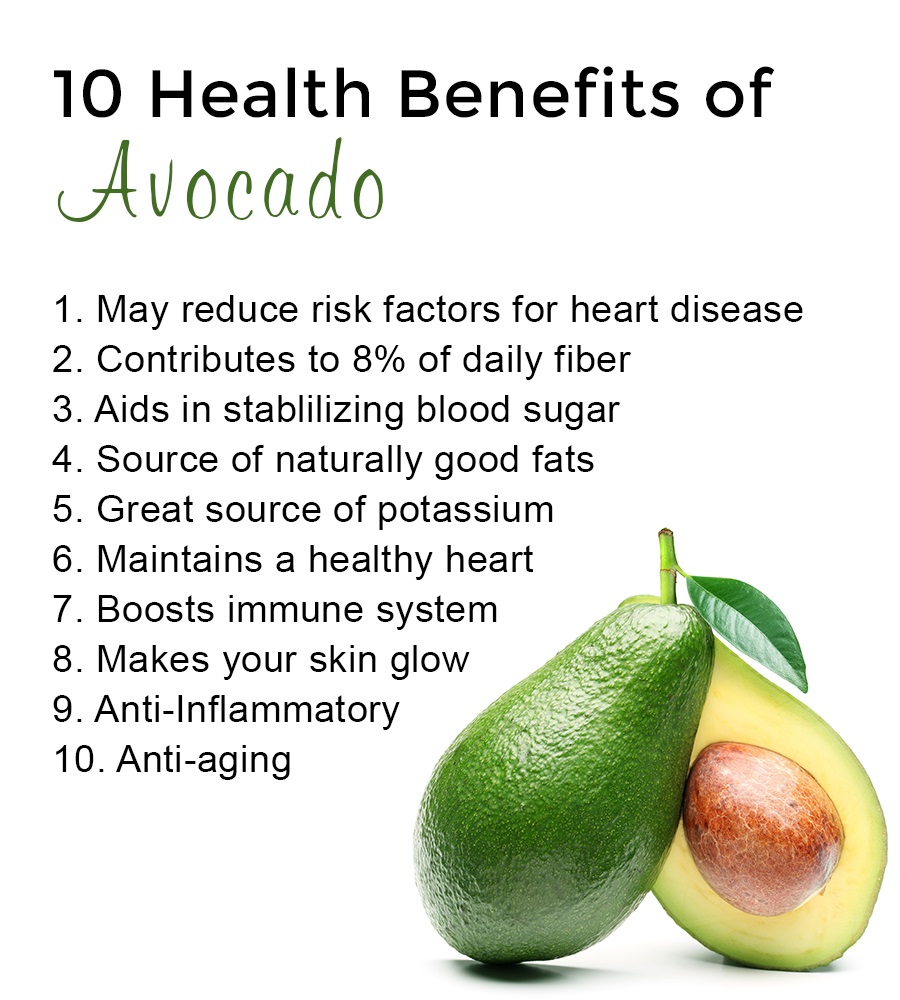 Despite its creamy texture, an avocado is actually high in fiber, with approximately 6-7 grams per half fruit. Eating foods with natural fiber can help to prevent constipation, maintain a healthy digestive tract and lower the risk of colon cancer.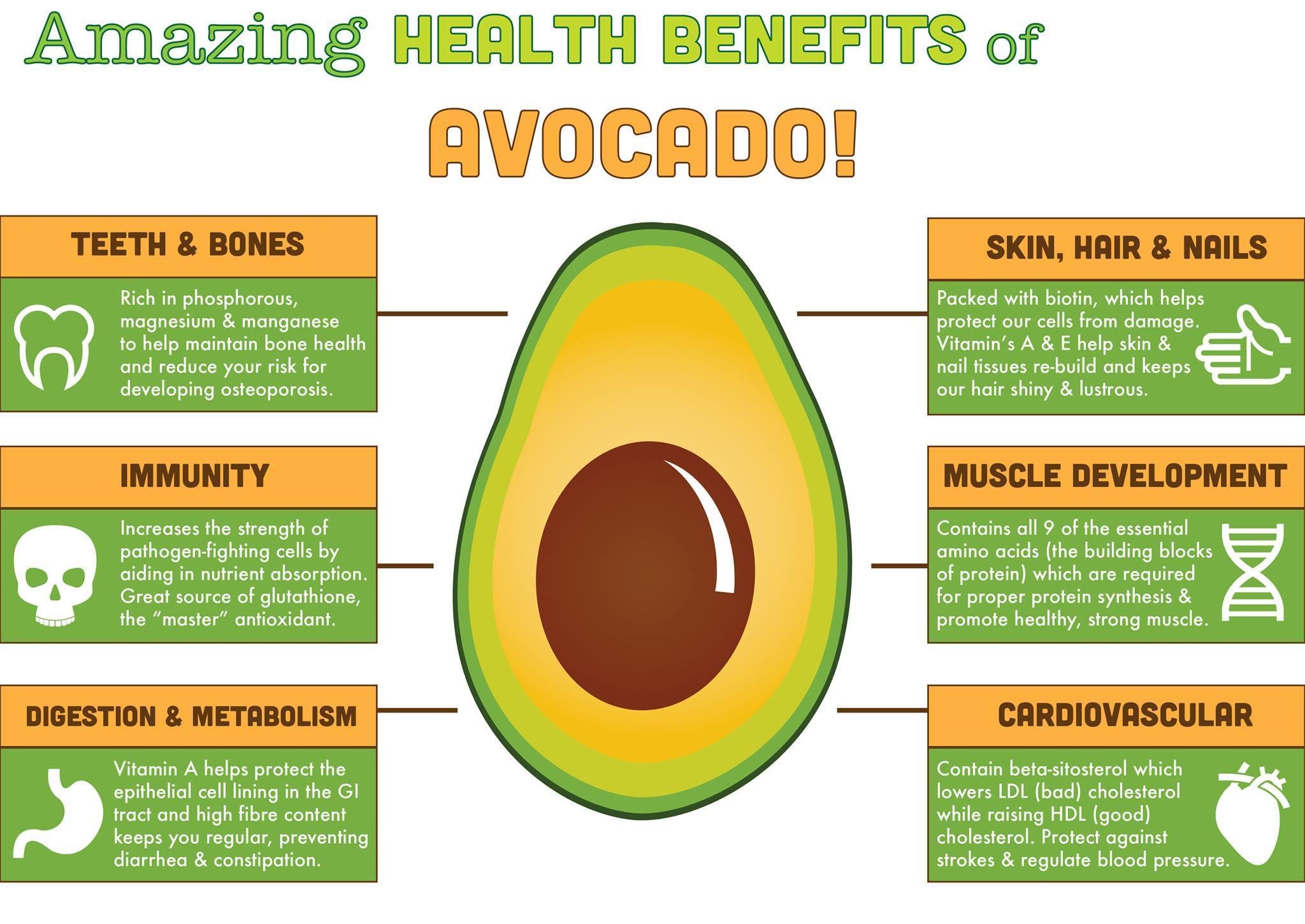 H, low levels of which have been shown to increase the risk of breast cancer in women. Adequate intake of folate from food has also shown promise in protecting against colon, stomach, pancreatic and cervical cancers.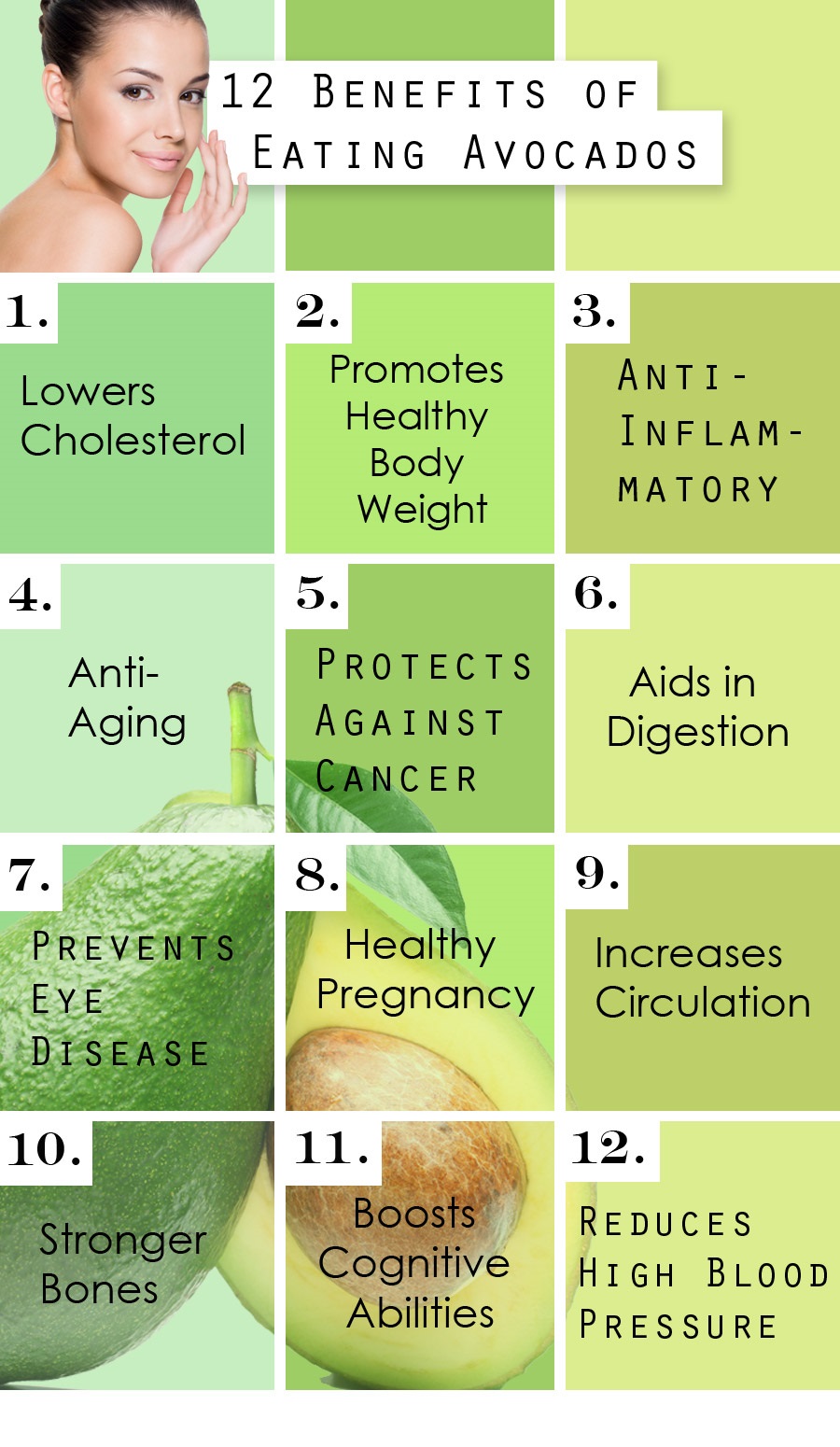 Half of an avocado provides approximately 25% of the daily-recommended intake for vitamin K, a nutrient that is often overlooked, but which is essential for bone health. Vitamin K is often overshadowed by calcium and vitamin D when thinking of nutrients important for maintaining healthy bones, however, eating a diet with adequate vitamin K can support bone health by increasing calcium absorption and reducing urinary excretion of calcium.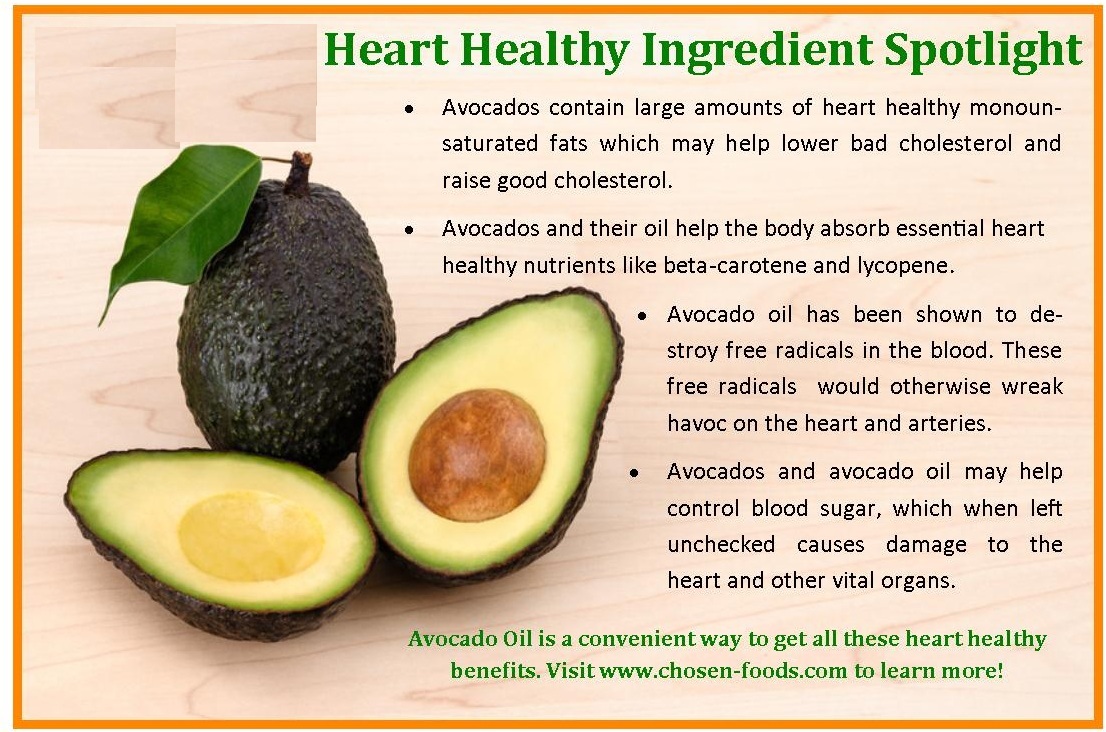 Avocados contain lutein and zeaxanthin, two phytochemicals that are especially concentrated in the tissues in the eyes, where they provide antioxidant protection to help minimize damage, including from ultraviolet light.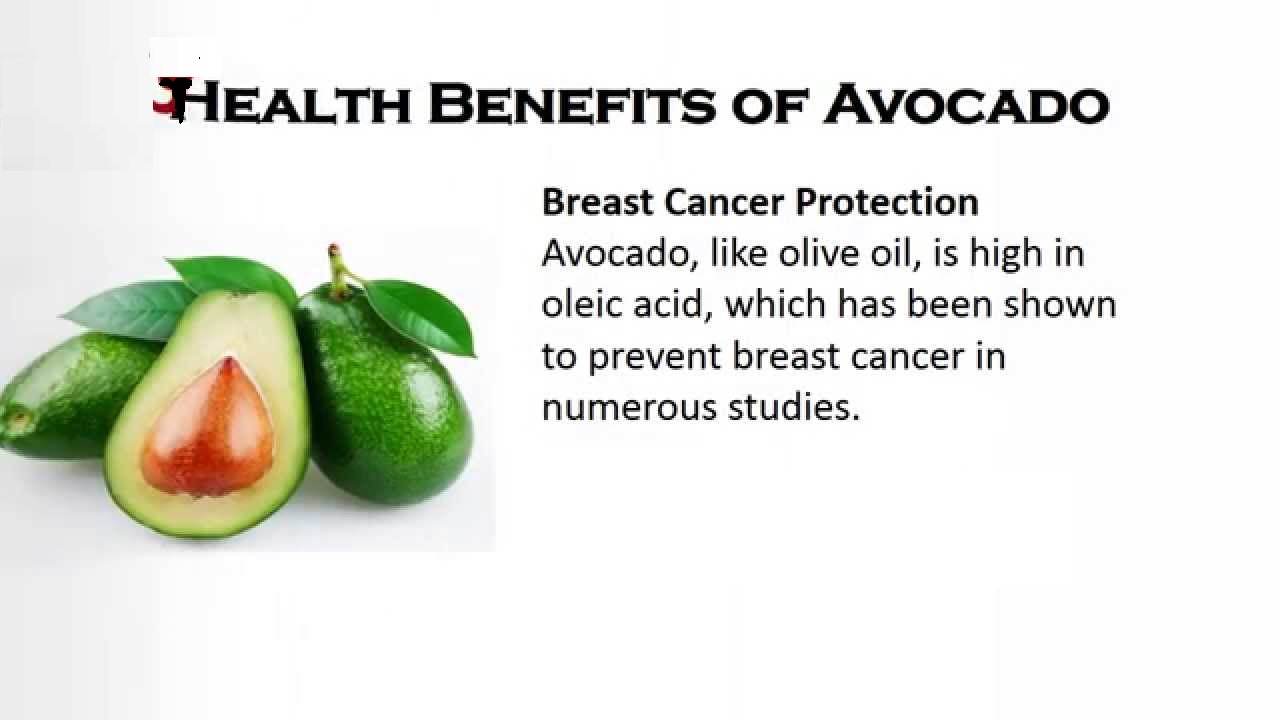 According to registered dietitian Patricia Groziak, MS, RD, with the Hass Avocado Board, avocados contain 25 milligrams per ounce of a natural plant sterol called beta-sitosterol. Regular consumption of beta-sitosterol and other plant sterols has been seen to help maintain healthy cholesterol levels.